Introduction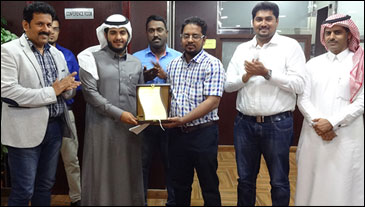 HAAPCO Group has been coming up with various innovative tailor-made products aimed at client satisfaction. Importantly, despite the rapid pace of expansion, we have been successful in ensuring the quality of our manpower and our customers' service.
HAAPCO is also engaged in leasing of technical/skilled manpower and equipment on long and short term basis for maintenance, projects, site developments, industrial waste management and other routine plant operation / maintenance activities.
HAAPCO maintains a comprehensive inventory of heavy and light equipment such as various size of cranes, forklifts, dozers, graders, dumpers, tractor heads, trailers, vacuum tankers, high pressure machines, transportation, super suckers, bundle pullets, compressors, generators, welding machines, sand blasting, and paint units, sledge pumps, pneumatic and hydraulic impact tools and various miscellaneous equipment and mechanical products also piping, civil contracting works, instrumentation, etc.
HAAPCO is having its own fully fledged vehicle / equipment lay down and maintenance, quantity of manpower facilities in Saudi Arabia with a dedicated team of fully trained mechanics and technicians who also provide onsite maintenance to the rented equipment.
PHILOSOPHY
HAAPCO is committed to consistently meet our clients and customers requirement in a highly preferred manner. We will achieve our commitment by ensuring the quality management system which is effectively used within organization.